We understand that our clients are risking millions of dollars each year on meetings and incentives in hopes that their message as an impact and the attendees leave better off than when they came. Having GAC involved is the assurance that money invested in events will be used wisely.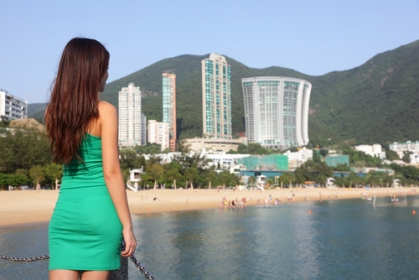 Identifying the right destination and the right facility to host you is in our "wheel house" and is where we excel. It's what we love to do best. In fact, we consider ourselves quite the match makers when it comes to site selection. We want our clients to fall in love with the destination and hotel. More importantly, we want the hotel to fall in love with your meeting. As we all know, when you're in love beautiful things can happen.
We start our site selection process when you have an idea for an event. . GAC takes the time to understand your needs, objectives and deliverables. We help you finalize an agenda so your time at the event is used better. We discuss the budget and any hot buttons, to make sure all concerns are heard. We find that this process minimizes problems down the road. We understand hotel lingo. We do the research, uncover special incentives and value periods avoid high-demand seasons, and get you the best deals. After a comprehensive vetting process we present you with the best options where you will have a greater success.
A Case for Site Selection Services
Problem: There are a multitude of third party options. How do you choose which company is right for your association or corporation?
Solution: That depends on what your priorities are. GAC works for your association or corporation. They take you through our comprehensive planning process and check list to uncover exactly what you need for your program to be a success.
Client Opinion: GAC plays the role as the advocate for our association. Their biggest role is to get the Hotels to fall in love with us and our sister associations so we are treated well. This is not an easy task in a "seller's market" where the corporate business is preferred to the association sector. They take the arduous task of negotiating with the Hotels off our plate so that we can better concentrate on making sure each program goes well and fulfill our other duties and responsibilities. Working with them has made the core part of our job more effective and more enjoyable.
There is no greater way to access the feasibility of a hotel than to see it firsthand. In many cases, we don't have the time or resources to see every hotel we consider and book. With GAC, if they have not seen a city or hotel personally, they will know someone that has. In cases where they do site inspections, there is no cost to us.
GAC Benefit Solution: GAC Saves Time and Money
We know that it takes approximately 20-25working hours to prepare an RFP, investigate hotels, review responses, and negotiate the contract to the standards we require.
Allowing GAC to shoulder this responsibility relieves our clients of the time and energy they would need to invest planning and allows our clients to concentrate solely on detailing, planning, and running the events.
GAC is constantly in contact with the corporate offices of all the Hotel companies plus all the independents along with DMC's, CVB's AV providers and other vendors. Through their efforts we are up to date on new projects and expansions, renovations, staffing, enhanced services, special offers and incentives, etc. GAC frames our needs and requirements so that we are able to get concessions that most are not privileged to earn.
One of the major challenges with the hotels is the huge turnover in the sales offices. It is very common to have one sales manager or director of sales be involved in the booking process only to have a new one when the program actually operates. It is much better use of our time to have GAC as our one point of contact to negotiate with the hotels and manage through the sales problems. We make one phone call and not 20-30 when looking to find the right destination and Hotel.
Click here to download our site selection process form and call us to get started. We are waiting to serve you!